Contest Drawing for the 2022-2023 school year is closed!
...but you can still receive info on colleges and universities, certificate and tech programs, fields of study, financial aid and more.
Have a great summer!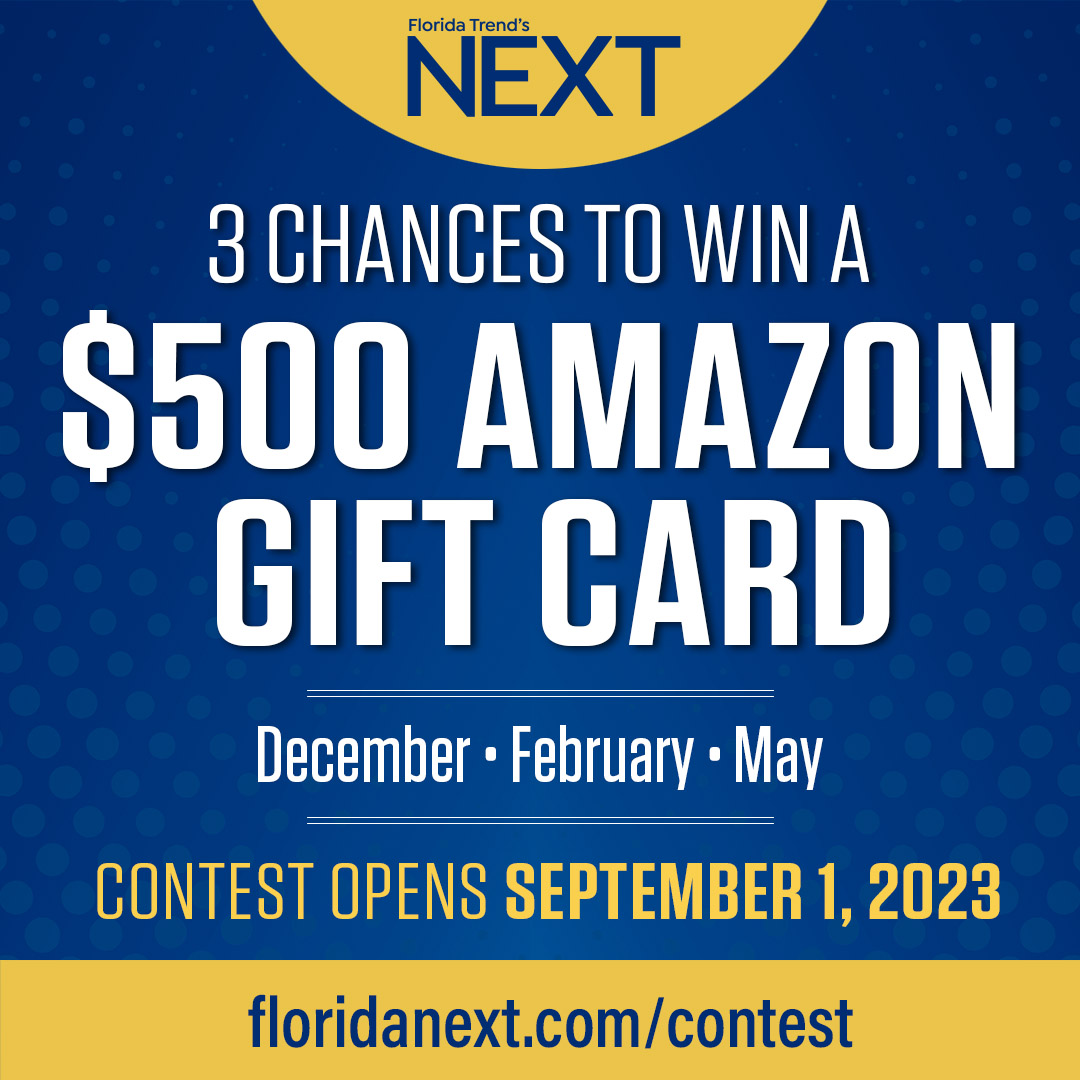 Official Drawing Rules
1. NO PURCHASE NECESSARY.
2. By entering the drawing, students may receive information from NEXT advertisers and sponsors. Complete privacy rules are available at www.FloridaNEXT.com.
3. To officially enter to win the prize, you must enter online at www.FloridaNEXT.com or email a photo of the completed form to FloridaTrendNEXT@workforcerg.com during the 2022-23 school year. Entries from previous years will not be included in the drawing.
4. The drawing is open only to currently enrolled Florida students in grades 9 through 12.
5. One prize entry per student.
6. By participating in this promotion, each entrant agrees to be bound by the Official Drawing Rules.
7. Prize is non-transferable and is not redeemable for cash.
8. Three prize drawing will be held: December 2022, March 2023 and May 2023. Prizes are awarded based on a random drawing from the eligible pool of entries.
9. The winner will be notified by email or telephone immediately after the drawing. The winner will have three days from the initial notification to accept the prize.
10. Florida Trend's NEXT reserves the right to substitute a prize of equal value due to prize unavailability or other circumstances beyond its control.
11. Federal, state and local taxes are the sole responsibility of the winner.
12. Employees, officers and directors of Trend Magazines Inc., Times Publishing Company, their affiliates and agencies, their immediate family members and/or individuals living in the same household are not eligible to win.
13. All entries are the property of Florida Trend's NEXT, will not be returned and may be used in its mailing lists.
14. The winner's name will be posted on Florida Trend's NEXT website, Instagram and Facebook; and will be forwarded to the winner's high school.