What the Heck Should I Be When I GROW UP?
Take a deep breath. We can help.
You're busy. Like, super busy. Just see page 14 for all the things you're supposed to accomplish in your junior and senior years of high school.
But the ultimate goal of everything on that list — from taking the SATs to filling out scholarship applications — is to set you up for a career that will help you reach your personal, financial and lifestyle goals.
In other words, you have to decide what the heck you want to do with your life.
We can help.
First off, know that you don't have to figure everything out right this minute. It's all about taking baby steps in the right direction.
The first baby step is figuring out what you want to do after high school. And we really encourage you to do something after high school. Why? Check out the charts below. If you want to be able to support yourself and have a comfortable life, you need money. And it's waaaaaaay easier to make money if you have some sort of post–high school education.
What do you love? ….. What do you hate?
Money's nice, but money isn't everything. You also want to be happy. That's why your next step is figuring out what types of careers and fields might interest you. Where to begin? Check out some of the prompts below to get your wheels turning.
1. What do you like to do? Your hobbies could help you figure out your career path. Maybe you like to play guitar or piano. You could pursue a career in music and become a performer or instructor. Or you could work in marketing or accounting for a record company or performing arts center. Same for sports. Just because you're not good enough to play in the pros (though maybe you are!) doesn't mean you can't work for a sports team, become a personal trainer or pursue a career in event management. Even something as seemingly trivial as playing video games could reveal that you're destined to be an animator or work in sales at Nintendo.
2. What do you hate to do? Equally as important as figuring out what you like is figuring out what you dislike. We're not talking about doing chores or paying bills; those are a fact of life. (Though heads up, the more education you have, the more money you're likely to make, and the easier it will be to pay those bills and hire people to help you with your chores.) Do you hate math? Then working in accounting at that record company isn't the best path for you. If you hate talking to strangers, then maybe you should pick a department at Nintendo other than sales.
3. What's important to you? Think of the issues that you care about. Love animals? You could be anything from a veterinarian to the graphic designer at a rescue organization to the marketing manager or director at a zoo.
4. What level of risk are you willing to take on? Some career paths are risky. If you want to be the next J.K. Rowling, you could live in a shoebox-size apartment and work at a coffee shop while writing your novel. Or you could major in English then work in publishing while you make the connections and learn the skills you need to become a novelist. There's no right or wrong answer. It's all about figuring out how much risk you're willing to take on. If you're looking for a low-risk way to make big bucks, consider pursuing a career in an in-demand field (see chart top right). These industries are having a hard time finding people to hire, and that means there are openings out there for someone like you!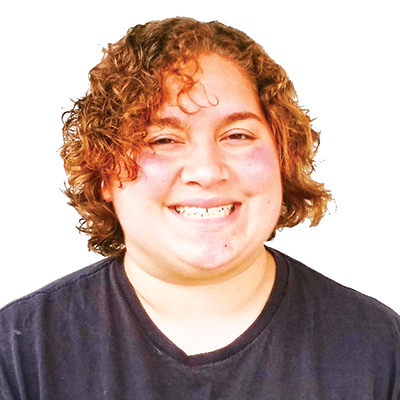 I decided to become a teacher because I'm interested in helping kids. My biggest inspiration was my brother. He has ADHD and dyslexia. Watching him struggle in school was hard. I know there are other kids out there who struggle, and I want to make it easier for them. I want to make a difference in the world."
Jessica Salgado, 18, freshman at USF
Make It Happen
Talk to your high school counselor and the career counselors at the colleges you're interested in. They can help you decide which career path and major is best for you. There are also sources like careersourceflorida.com that can connect you to internships and opportunities in your area.
10 Most In-Demand Jobs
| | | |
| --- | --- | --- |
| | Job Title | Annual Median Salary |
| 1 | Application Software Developer | $100,080 |
| 2 | Construction Worker | $33,430 |
| 3 | Financial Advisor | $90,530 |
| 4 | Home Health Aide | $22,600 |
| 5 | Information Security Analyst | $92,600 |
| 6 | Medical Service Manager | $96,540 |
| 7 | Nurse Practitioner | $107,460 |
| 8 | Personal Care Aide | $21,920 |
| 9 | Physical Therapist | $85,400 |
| 10 | Truck Driver | $41,340 |
SOURCE: CNBC.COM
How much does real life cost anyway?
$36,562 may sound like a lot, but when you add up the cost of putting a roof over your head and food on the table, driving a car and taking care of your health, that's what it costs. And that number doesn't include money for clothes, entertainment or travel. You'll also want to save for retirement and big purchases like a home or maybe a boat someday. If you want to have kids or take care of your parents, that will also cost money.
Living on your own isn't cheap!
Total = $36,562/year
Sources: smartasset.com; thebalance.com; bizjournals.com; howlifeworks.com; creditdonkey.com