Find out if CLEP exams can help you earn college credit.
The College-Level Examination Program (CLEP) allows you to earn college credit while you're still in high school. That may sound exactly like dual enrollment, but CLEP is different.
With CLEP, you don't have to sit through a semester-long class, and you won't get a grade for your performance on the exam, unlike dual enrollment.
No classes and no worries about grades? Sounds awesome, right?
Not so fast.
"CLEP tests aren't for everyone," says Tiffany Hoyos, school counselor at West Port High School.
For starters, you can take all the CLEP tests in the world and not receive a single college credit. Different colleges have different policies when it comes to CLEP. Some colleges award credits for only a few exams, while others let you exempt a course but won't give you credit for it — meaning you're still on the hook to earn enough credits to graduate.
Another thing to consider: You may know enough about a subject to pass the CLEP test, but you may benefit more by taking the class through your high school's dual enrollment program.
"Think about it. If you plan to major in mathematics, it's better for you to take all your core math classes in a college-level setting. You don't want to just jump into Calculus 1 without taking a single college math class," says Stephanie Smith, another counselor at West Port High School.
So who actually benefits from CLEP tests? Let's break it down. CLEP tests might be right for you if:

• You took an AP class and didn't pass the exam but still want to earn college credit for what you learned during the semester. (Heads up: This approach may not work if you weren't able to receive college credit for a dual enrollment class. Some colleges won't give you credit for a CLEP exam if you've already taken a similar course at the college level. Also, some colleges won't allow you to earn CLEP credit for a course that you failed.)
• You received experience and training outside the classroom. Maybe you were home-schooled or you dedicated an entire summer to studying humanities. CLEP tests may also be beneficial to students whose families speak another language at home. Why take a class in Spanish if you're already fluent in it?
• You want to get credits for pre-reqs that aren't directly related to your course of study. Say your major requires an Intro to American Government class. You may be able to receive credit for this class through a CLEP test, freeing you to spend your time and money on college classes that are more important to your major.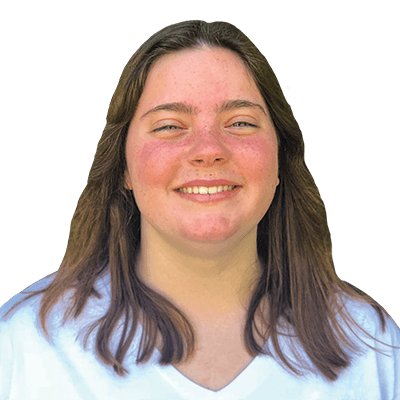 I took a CLEP test to get Intro to Chemistry credit. It was a great way to get credit for the knowledge I already had and save time taking classes. If you are planning on taking the CLEP, my advice would be to use all of the resources offered by the College Board and study as much as possible."
Rose Hess, 17, senior at West Port High School