What If You Didn't Have to Take the SAT or ACT?
Love 'em or hate 'em, they're not going away anytime soon.
Across the country, experts are weighing in on whether colleges and universities should stop requiring applicants to take standardized tests like the SAT and ACT.
Fans of the tests say the ACT and SAT can help predict how well a student will do in college.
But critics argue that the standardized tests are unfair, especially to students whose families demonstrate financial need. The less money you have, the less likely you are to be able to afford a private tutor, practice tests and other tools to help you prepare.
No matter your opinion on the matter — and we do encourage you to have an opinion! — for now, the ACT and SAT are a critical part of the college application process. Read on to learn how the tests are different, how they're the same and how you can increase your chances of getting the best score.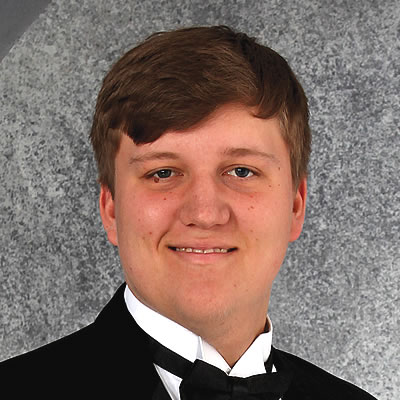 "For every standardized test, I try to familiarize myself with the material so I don't go into it cold. I recommend getting a good night's sleep and laying out the clothes you want to wear the night before. This way you can have a stress-free morning and focus on getting the best score possible."
Marrick Aske, 18, freshman at the University of North Florida, graduate of Hernando High School
The earlier you take the test, the more time you'll have for retakes, if needed.
The Test

SAT

ACT

The Basics
154 questions
and an optional essay.
215 questions
and an optional essay.
Time Allocated
3 hours
(plus 50 min. for the optional essay)
3 hrs. 15 min.
(plus 40 min. for the optional essay)
Calculator Allowed
Yup!
(but only for some parts
of the math test)
Yup!
(but only for some parts
of the math test)
Penalty for Guessing?
Nope
Nope
Cost*
$46.00
($60 with the essay)
$50.50
($67.50 with the essay)
Learn More
www.SAT.org
www.ACT.org
* Some students qualify for test fee waivers. Talk to your school counselor to see what options are available to you.
Avoid Test Stress
The following tips can help you overcome any test-taking anxiety.
> Study, study, study. The more prepared you are, the less stress you'll feel on test day.
> Take advantage of practice tests. These can help familiarize you with the tests' formats, and see which areas you need help with.
> Breathe!
> Get enough sleep the night before the test.
> Eat a good breakfast the day of.
> Don't beat yourself up if you're unhappy with your results. You can always retake the test.
Take Action
You can find free study guides and practice tests at these sites:
academy.act.org
khanacademy.org/test-prep/sat
Some schools also offer free study guides and practice tests.
EXPERT ADVICE
"Think of the SAT and ACT as just another step in the college application process. You may be nervous, but don't let that hold you back. There are a lot of resources out there for you. I also tell students to consider retaking the test to see if they can get a higher score. It's a small price to pay for the opportunity to get into your dream college."
~ Marjorie Gitten, MBA
Broward Advisor for Continuing Education at JP Taravella High School