What if I Change My Mind?
It's not the end of the world if your first choice school doesn't work out.
Across the state, students are trying to pick the best college, university or school to attend after high school. But according to the Washington Post, more than a third of all students will change their minds and switch schools at least once before graduating.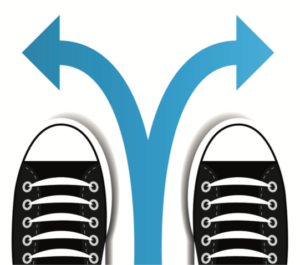 And you know what? That's totally okay.
There's no one perfect school for you. Each one will have its pros and cons. You may love your classmates but hate the school's location. You may decide to switch majors along the way and find a school that better suits your needs.
Heck, you may even decide to transfer from a university to trade school, or vice versa.
While it's not the end of the world if you switch schools, it is a big move that could have major consequences. Switching schools could delay your graduation date, impact your financial aid and cost you more money in the long run.

I'm trying to decide between the University of Central Florida, the University of South Florida and Florida International University. All are good schools, but I want to make sure I go to a school with a diverse student body. I also want to find a school that offers a strong financial aid package and isn't too far from home. I need to make a decision soon, so I'm spending a lot of time researching the schools online. I'm also talking to my school counselors and other adults I trust about my decision."


– Diego Reyes, 18, senior at Polk State College Collegiate High School
Switching schools is a BIG DECISION.
These questions will help you decide if it's the best choice for you.
Why do you want to switch schools?
Might you change your mind if you gave your current school a little more time or if you tried to get more involved on campus?
Do you meet the admission criteria for the school you want to transfer to?
Will your scholarships and financial aid be accepted at the new school?
Does the new school offer your major/program of study? If so, what are the requirements for that program?
Will all your credits transfer to the new school, or will you have to repeat or take additional classes? Are there restrictions on the number of credits you can transfer in?
Will transferring postpone your graduation date? If so, what will it cost?
Does the school you want to attend cost more than your current school, and can you afford the difference?