To Gig or Not to Gig? Try It Out and See What Happens
Starting your own business can be a low-key affair.
Take Nikolas Garcia, 19, a first-year student at the University of Florida, who runs his own tutoring and mentoring gig. Nik writes:
My dad passed away when I was a baby, and my mom raised me on her own. When I was old enough to start working, I wanted to find a way to make money to lift some of my mom's financial burden and help pay for my expenses. But I had a pretty crazy schedule. I played varsity basketball, volunteered weekly, and had a lot of AP homework. I wanted to make sure I could work and not let it impact sports, volunteer service or my grades. Basically, I needed a way to make money on my own time.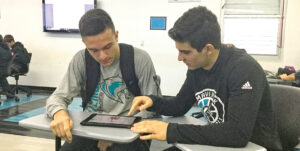 The solution? Mr. Nik Peer Tutoring Service. To get the ball rolling, Nik ran adds in a local weekly paper and let word of mouth do the rest. He started working with friends and family but quickly built up a respectable client base.
"I charged $20 per hour for clients who come to me," Nik says. "If I have to drive to them, it's $25 per hour. It looks good on a college application, and I've learned a lot about running a business, something I've always wanted to do. The experience has taught me the importance of putting the customer first, being on time, and staying organized."
You can put those same skills to use after graduation—you'll need them if you want to build a sustainable, thriving business like that of St. Petersburg native and self-described "compulsive problem-solver," Reuben Pressman.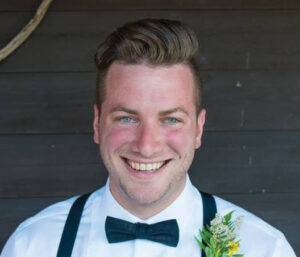 Reuben, a graduate of the University of South Florida St. Petersburg, was born into an entrepreneurial family. The general vibe of the Pressman household was figure it out—also his father's response when Reuben asked, at 10 years old, how to build a website.
He did figure it out. And then some! The self-taught programmer has used that ingenuity to create Presence, an innovative student engagement platform used by colleges around the country. "Education is the underlying solution to everything," Reuben says.
Finding your team is the key to a successful start-up, according to Reuben. He cautions young entrepreneurs not to link up with the first person who shares their passion. Instead, think about the future: Who can do what you can't? Who brings new skills to the table? "They're going to set the foundation."
Two more things that Reuben wants all young entrepreneurs to know: Imposter syndrome is real, and you should trust your gut. Imposter syndrome is that feeling that you don't really know what you're doing, and "that's okay," says Reuben. "That's how you know you're doing something new. There's no textbook."
On the other hand, Reuben says, "If you think your idea is stupid…maybe it is. And that's fine. That's the wrong place to start." But a great idea that seems impossible? "That's the perfect reason to go for it because no one else is going to do it."
"TL;DR: try it out and see what happens."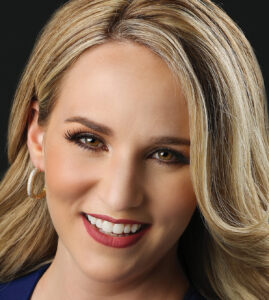 Start a business in your own backyard.
Consider starting a business where you live. Miami native Ann Keil Dux runs her own communications and professional development company, Dux Communications, in the Miami/Fort Lauderdale area. An Emmy award-winning journalist, she will graduate in December with a Global Executive MBA from the University of Miami.
Diagnosed with cancer two years ago, just a month before she was supposed to get married, she went on medical leave from her reporting job at Channel 7, got married, and had successful cancer surgery in the space of a few weeks. Today, she has shifted from a career as a TV news reporter to an entrepreneur with her own company.
Florida ranks No. 6 for the Best State for Female Entrepreneurs according to Fit Small Business, and a combination of low cost of living, good corporate tax rates and plenty of room to develop make Florida a top spot in the county to start a business.