There Was No Way I Was Going To College…
Now I work with NASA!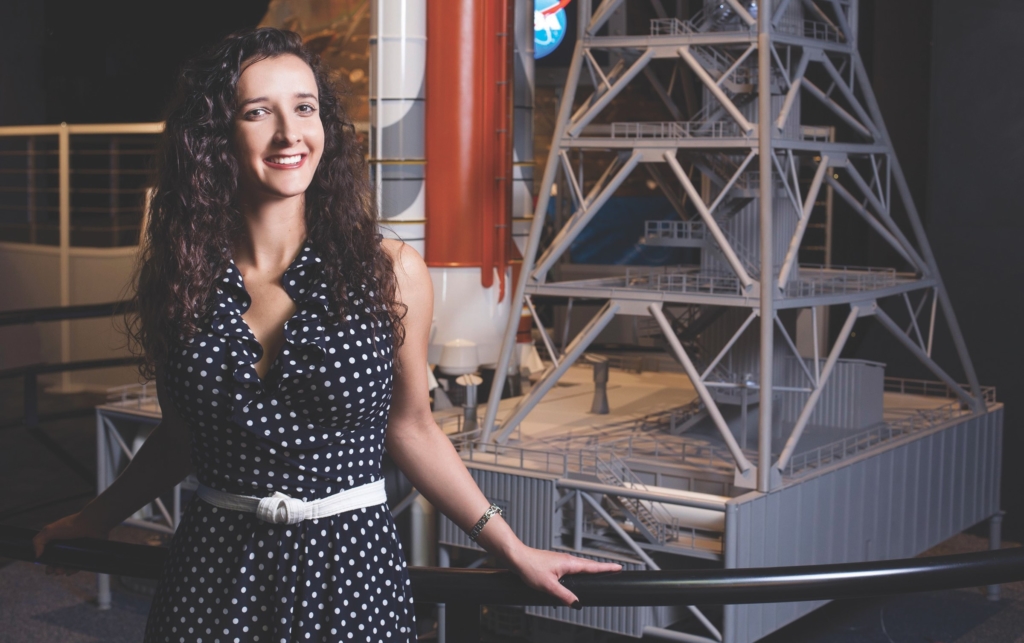 Gabie Martines' dad is a firefighter. Her mother is a stay-at-home mom. There was always enough money to make ends meet, but the idea of paying for something big — say, a college education — made everyone in the family a little nervous.
Neither of her parents or older siblings had gone to college. Anytime Gabie tried to talk about her future, no one knew what to say. "College seemed like this big, crazy expense," says Gabie, 21. "I think in a way it scared all of us."
Gabie figured college just wasn't in her future. But as she was getting ready to graduate from Melbourne's Viera High School in 2014, her guidance counselor told her about Florida Polytechnic University in Lakeland.
Gabie had always dreamed of studying something in the STEM (science, technology, engineering, mathematics) field. This school was devoted entirely to STEM!
Added bonus: Florida Polytechnic was offering a full ride scholarship to full-time students who met certain requirements. Gabie, who was graduating high school with her associate degree thanks to a heavy schedule of dual enrollment classes, suddenly saw a way to go to college. She applied, got accepted and became the first person in her family to pursue an advanced degree.
Her first year in school, Gabie lived in the dorm and had to pay dorm fees out of pocket. This was a big drain on her finances. But then she found out she could live for free on campus if she worked as an RA, or resident assistant. You can bet Gabie took advantage of that.
"I didn't have to pay for anything except for books!" she says.The summer before she graduated, Gabie wanted to find an internship.
She reached out to her network and through a friend of a friend of a friend met someone at Millennium Engineering and Integration Company, an engineering contractor that works with NASA, the military and the Department of Homeland Security. They offered her an internship. After she graduated in January 2017 with a degree in mechanical engineering, she got bumped up to full-time employee.
Now the girl who didn't think she would go to college is a systems engineer, working with some of the world's top tech and aeronautics firms. "It's so cool," she says. "It doesn't feel real sometimes!"