Master these skills now to get a head start on real life.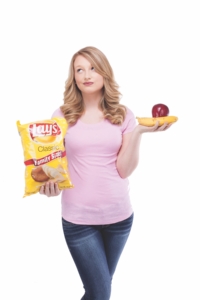 Are you ready for life after high school? For most students this will be your first time living on your own. Having total control over your life is awesome, but it can also be overwhelming.
We're here to help. Master just a few skills like these and you'll be able to handle the transition like a boss.
Take Care of …
Yourself
College is no fun if you're always sick. To stay healthy you have to eat well, get enough sleep and manage your medical care.
SKILLS TO MASTER
Grocery shopping
Cooking healthy meals
Making doctor and dentist appointments
Setting and maintaining a sleep schedule that works for
you
Your Stuff
You're the master of your domain now. Whether you're living on campus or in an apartment, you have to know how to take care of your belongings and keep your space at least reasonably clean.
SKILLS TO MASTER
Laundry
Organizing your stuff
Basic cleaning (toilet, shower, floors)
Simple repairs, like changing a light bulb
Your Money
Even if your parents are helping out financially, you still want to know how to manage your expenses and save for emergencies and special purchases.
SKILLS TO MASTER
Setting a budget
Sticking to that budget
Paying bills
Managing credit cards
Tracking loan and scholarship payouts