"Seeing those numbers freaked me out," Khiem says.

In hindsight, he realizes he should have paid more attention to how much debt he was taking on. But Khiem was confident he would have no problem getting a high-paying job after graduation. That wasn't the case. When he graduated, the economy was down and jobs were hard to find. He and a group of friends decided to open their own business. But finding clients, and actually getting those clients to pay their bills, wasn't easy. For the first few years Khiem deferred, or paused, his payments. He also entered forbearance, when the lender agrees to reduce the monthly payments (but not the overall debt) for a temporary period of time. Eventually, his job situation improved. But rather than use his newfound income to buy fancy clothes or gadgets, Khiem put every single extra dollar toward his student loan debt. He also made sacrifices. Even though he could afford to live on his own, he chose to share an apartment with four roommates. Any time he got any extra money, a birthday check or a tax return, it went directly to his student loan debt.

"It got to a point where I was throwing $900 to $1,200 a month at my student loans."

On April 11, 2018, two days before his 31st birthday, Khiem had paid off his final balance. He was officially debt-free.

"It was probably one of the best days of my life."

Now he's putting any extra money toward savings. In less than two months after going debt-free, he was able to save $4,000.

"Sometimes you have to take on a little debt to go to school. And that's okay, but you have to be smart about it."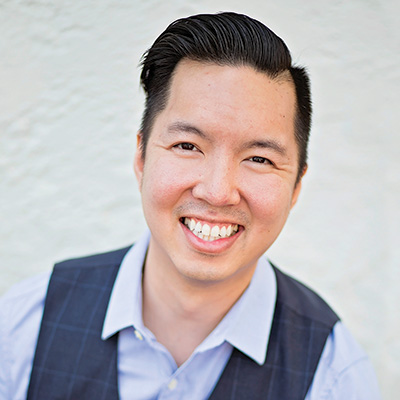 "Keep a tally of how much debt you're taking on. Read the fine print to make sure you understand the repayment terms. Once you get your first job, you want to use your income to build a life you enjoy, not pay off your student loans."

Khiem Nguyen

Know What You'll Owe Florida colleges and universities are now required to provide students with annual reports that detail how much they've borrowed, their anticipated total loan amount and monthly payments. The state law which took effect July 1, 2017, (it applies only to federal loans), is intended to help students keep track of how much they owe. Some schools in Florida already provided some of the information required by the new law. Check the websites of colleges you're considering to find information that might help you make smarter decisions about which courses you need or whether to take a part-time job.

When Khiem Nguyen, 31, graduated from the University of Miami in 2009, he hadn't just earned a degree. He had also accumulated more than $30,000 in student loan debt. When he got his first bill, he was shocked to see his minimum monthly payment was $400, about the same as a new car payment.