Nothing's gonna hold ME back
Meet four students who wouldn't let anything stop them from achieving their goals.
Can't stop. Won't stop. That was the motto of these four students. They faced their personal challenges head on and didn't let anything hold them back. Here are their tips for how to keep going when life gets tough.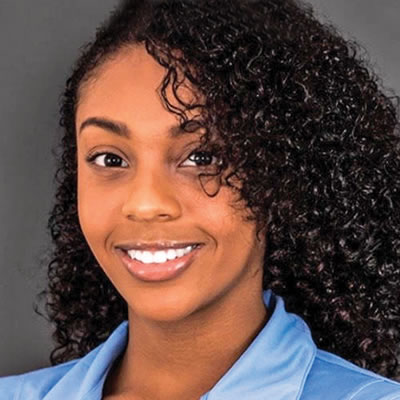 I couldn't afford to go home.
I was the first in my family to attend college. To be honest, a lot of the time I felt like I had no idea what I was doing. I didn't realize that my financial aid package didn't cover housing. I was able to pull together some money to live on campus my freshman year, but I didn't have anywhere to stay that summer. I couldn't afford to go home. My mom also temporarily lost her home. Luckily, a friend let me stay with her for a few weeks and eventually I found a campus job that paid for my housing. Now I work about 30 hours per week and take 16 credits per semester. It's a lot, but at least I'm stable now.
Whenever I'm faced with an obstacle, I look at all the things I've had to overcome and tell myself that if I can make it through my previous hardships, I can make it through this one too."
Linda Hall, 21, senior at Embry-Riddle Aeronautical University, graduate of Stonewall Jackson High School, Manassas, VA
I realized it's not a race.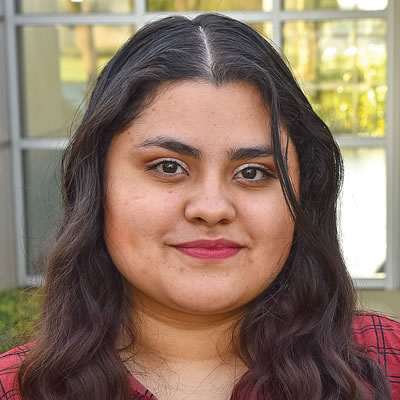 "My parents didn't attend college, but were always supportive of me and assumed that I knew how the application process worked. But I didn't! I didn't understand how big a deal the SATs were and wish I would have studied harder. I also didn't sign up for dual enrollment classes because I didn't realize how helpful it could be to earn college credits while still in high school.
When all of my friends graduated with their AA degrees and I didn't, I felt discouraged. But I realized that everyone has their own timeline. It's not a race. If you're like me and don't have people in your family to talk to about college, you can find your own role models. I Google people who have the jobs I'm interested in and read their resumes. I also read job descriptions to see what it would take to apply. If you're not sure you're ready for a big university, consider a state college. It may be more beneficial, financially and emotionally."
Alisson Diaz, 20, 2019 graduate of the College of Central Florida, graduate of West Port High School
Follow your path.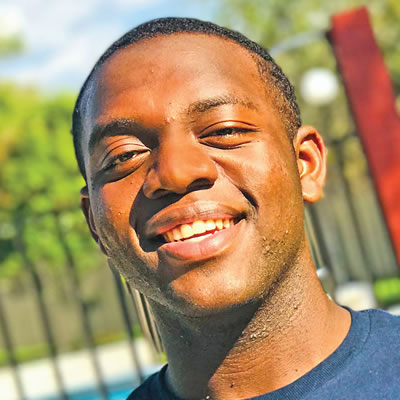 By the time I graduated high school in Florida, I had attended four different schools. My mom's job required us to move a lot. It was stressful at times.
My grades were always my top priority, and I made sure to take advantage of all the resources available to me at each school, whether it was talking to the counselors, getting involved in after-school programs or joining study groups. It could also be pretty nerve-wracking to try and make new friends each year. But I always tried to stay positive and be true to myself.
You have to know what's right. For example, if you meet some new friends and they want you to skip class, don't. Don't do something just to impress people. You have to be a leader and follow your true path."
Corkney Drew, 18, freshman at Middle Georgia State University, graduate of Piper High School
You have to find a way to keep going.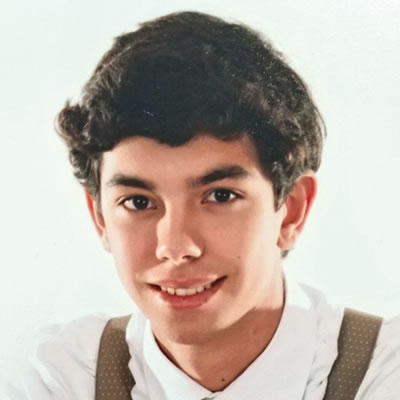 My mom passed away when I was a freshman in high school. I had to grow up a lot faster than other kids my age. The summer before my senior year, my dad got a new job and moved two hours away with my sister. I wanted to stay to finish my school's IB program. Living alone was hard at first. But then I realized that this was my dad's way of showing he trusted and respected me. My dad and sister came back on the weekends and eventually things got better.
When you're going through a challenging time, especially at a young age, you just have to find a way to put one foot in front of the other and keep going. Every step counts, even baby steps. Eventually, you will get through it."
Shepard Smith, 18, freshman at the University of Florida, graduate of Sebastian River High School