Make Your Own Major. Make Your Own Life.
You've been told you have to pick a major, but what if you could make your own?
At most Florida colleges and universities, you can do just that. Sometimes it's called majoring in interdisciplinary studies. Sometimes it's called an integrated studies major. But the gist is pretty much the same: Instead of picking an existing major, you get to make your own.
"The great thing about interdisciplinary studies is that students get to choose their own path," says Wayne Bowen, Ph.D., director of interdisciplinary studies at the University of Central Florida. "If you're interested in more than one thing, it allows students to create their own degree."
It's great for students who enter college with a very specific career path in mind.
Say you have relatives in Japan and you love to draw, and you've always dreamed of working as an art director at an advertising firm in Tokyo. You could major in advertising or marketing, but that won't prepare you for life in Japan. But if you majored in Japanese studies, you wouldn't have the marketing skills and experience necessary to get a job in advertising.
Sure, you could double major, but that would likely mean extra time in school. With interdisciplinary studies, you may be able to create a major that matches your interests and lets you graduate on time.
Interdisciplinary studies is also great for students who enter college with no clue what they want to do with their lives.
Maybe you start off as a business major. As you get deeper into your communications classes, you realize you love writing. So you take a bunch of English and literature courses. Junior year, your academic adviser tells you that you don't have enough related credits to graduate in business or English. And frankly, you don't want to pick between the two because you enjoy both fields. An interdisciplinary studies major could let you combine your existing credits to create a new degree that represents all your interests.
But an interdisciplinary studies degree isn't for everyone.
If you know you want to be an engineer, teacher or pilot, for example, you should probably major in engineering, education or aviation.
"Those are professions where employers expect you to have a specific degree," says Bowen. "I wouldn't encourage a nursing major with a 4.0 GPA to switch to an interdisciplinary studies major."
Make It Happen
If you think an interdisciplinary studies major might be a good fit, talk to your school counselor about the available opportunities.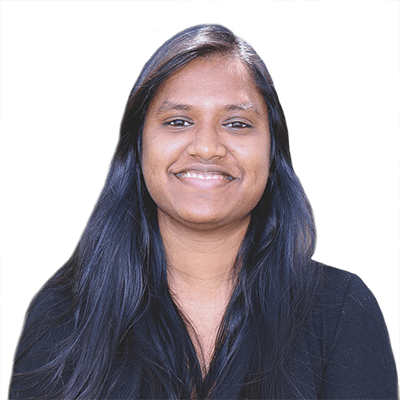 An interdisciplinary studies major allowed me to pursue my interest in biology and also in how marginalized communites are represented in the media. It created a path I was passionate about. The major opens a lot of doors and really helps diversify your career options."
Deshani Semaan, 22, 2017 University of Central Florida interdisciplinary studies graduate