Make the MOST of Your Volunteer Hours
Tips for finding a service project that matters to you — and to your community.
Many scholarships require you to complete a certain number of community service hours before you can even apply. Rather than just going through the motions, what if you could use this as an opportunity to make an impact in an area that's important to you?
Meet one student who did just that.
Bryce Duncan, 18, a freshman at the University of South Florida, was diagnosed with Type 1 diabetes at the age of 9. "At the beginning it was really hard for my family. I remember one time the pharmacy mistyped the price of some of my supplies, and it was so high my mom started crying. It got me thinking: What happens if some one can't afford their medical supplies? Would they die?" he asked.

  Not only is this an important cause to me, it also helped me with my community service requirements. I have logged more than 200 hours working with Bryce's Buddies.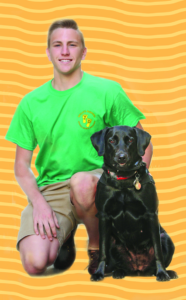 – Bryce Duncan
To help others with the same condition, Duncan's family started an organization called Bryce's Buddies Juvenile Diabetes Foundation. Bryce's Buddies helps families with financial assistance for medications, hosts summer camps, support gatherings  and more. The group has also helped eight families secure a service dog that can detect changes in blood sugar levels.
Bryce's Tips For Finding A Meaningful Volunteer Project
Think about which issues are important to you, and look for organizations in the community that work on these issues.

Talk to your counselors and other adults to see if they know of any opportunities to help.
Remember that every little bit counts. Even if you can't start a foundation, you can still make a big difference.
Trendsetting Ways To Serve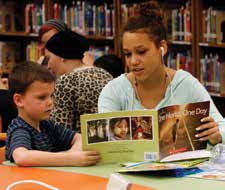 Last year more than 2,100 Florida students served as Teen Trendsetters™ reading mentors helping first- and second-graders who are struggling to read. As a mentor, you'll need to participate in all meetings, trainings and weekly mentoring sessions, but you could end up making a big difference in the life of a child. Ask your guidance counselor if your school participates. Find out more at
barbarabush.org/oursolutions/teen-trendsetters-reading-mentors
.