I Need Money for College NOW WHAT?
Think you can't afford college? Think again.
For many students, cost is a big deterrent to attending college. And with the average annual in-state college tuition in Florida being around $13,600 (not including room and board and other expenses), we can understand why you might be feeling a bit overwhelmed.
But you have options. There are tons of financial aid programs out there.
If you think students who demonstrate financial need are the most likely to get the big bucks, you're right.
But regardless of your level of need, there is truly something for everyone.
Here are the most common types of aid available:
SCHOLARSHIPS
LOANS
Scholarships don't have to be repaid.
Who qualifies: These are based on a variety of factors, including but not limited to financial need, academic standing, which college you're attending and community service accomplishments.
Loans have to be repaid, often with interest.
Who qualifies: Everyone. Lower interest rates may be available to those who demonstrate financial need. See page 40 to learn what it's like to come out of school with a bunch of debt.
GRANTS
WORK/STUDY
Grants don't have to be repaid.
Who qualifies: Usually based on financial need.
Work/study is earned money; so there's nothing to repay.
Who qualifies: This program provides students who demonstrate financial need with a part-time job where they can earn money while taking classes. The jobs may be located on or off campus, and the work schedules are designed to not interfere with your course load.
The Million-Dollar Scholar
Emmanuel Blake Dawson was awarded $1,002,836 in scholarships, including full-ride scholarships to 11 schools, earning him the nickname "the million-dollar scholar."
He didn't get to keep all that money. Once he accepted the full ride to FAMU, the other scholarships went to other students. But in the end he was still able to pocket an extra $50,000 in scholarship funds.
Impressed? Here are his tips for the next million-dollar scholar.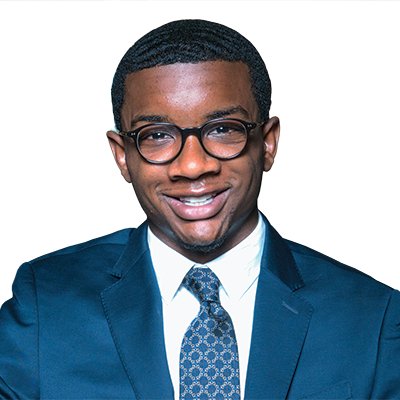 Make applying to scholarships a job. I tried to apply to two or three per day. After writing a few essays you start to get the hang of it and realize a lot of prompts are the same. Don't shy away from smaller scholarships. Any amount of money helps, even an extra $50 or $100. At the end of the day, money is money."
Emmanuel Blake Dawson, 20, junior at FAMU
The money's out there. Here's how to get it.
To find out what type of financial aid you qualify for, you have to fill out the Free Application for Federal Student Aid (the FAFSA).
Even if your family doesn't demonstrate financial need, we still recommend filling out the FAFSA. Some scholarships and programs require you to have one on file even if their aid is not dependent on family income.
Pro tip: Funds are awarded on a first-come, first-served basis;
the earlier you apply the better. There's no charge to apply.
FAFSA Vocab Words to Know
Cost of Attendance Also known as COA, this refers to the total amount it will cost to attend college each year. It includes tuition, books, room and board, and other expenses like supplies and transportation.
Expected Family Contribution Also called EFC, this is calculated based on information like your family's income, assets and the number of people in your family. EFC is used to determine how much financial aid you should receive. Even if you think you should qualify for more need-based aid, you won't be awarded more than what your EFC suggests.
Financial Aid Remember, it's not all free money. "Financial aid" refers to awards like grants (which you don't have to repay) and loans (which you do).
Front-loading About half of all colleges award students more scholarships and grants during their first year of school than during their second, third or fourth years. That means you may need more loans or additional sources of funding after freshman year.
FAFSA Fails
The FAFSA is pretty easy to fill out, but mistakes happen. Here are the top three errors students and families make when filling them out.
✗ Mistake 1: Missing Signatures
If you're a dependent student (most students are), you and one of your parents must sign the FAFSA. (There are options to sign electronically.)
✗ Mistake 2: Incomplete parents' income and asset information
If your parents make more than $50,000 a year, they will need to fill out information about savings and investment accounts, rental properties and other assets.
✗ Mistake 3: Missing Social Security number, last name or date of birth
Most students need to provide information that identifies one or both of their parents, otherwise the application will be marked incomplete. (If one or both of your parents doesn't have a Social Security number, they can just enter 000-00-0000.)