How am I going to handle the SAT and ACT?
We get it. Tests are a total drag. But if you want the best chance of getting into the college of your choice, you have to take the ACT or SAT. And you have to do well.
Fear not. There are plenty of resources out there for you. Keep reading to learn how the tests are different, how they're the same and how you can get your hands on free study guides.
The Test

SAT

ACT

Format
154 questions
and an optional essay.
215 questions
and an optional essay.
Time
3 hours, 50 min
including optional essay.
3 hours, 35 min
including optional essay.
Math
Algebra, geometry and trig. Advanced math requiring the manipulation of complex equations. Calculators are allowed for some of the test.
Algebra, geometry and trig. Calculators are allowed.
Essay
Essay is otional,
50 minutes to complete
Essay is otional,
40 minutes to complete
Penalty for Guessing?
Nope
Nope
Cost?
$60.00
($46.00 without essay)
$62.50
($36 without essay)
More Info
www.SAT.org
www.ACT.org
* Fee waivers are available; talk to your school counselor to see if you qualify. And since many colleges no longer require the essay, you may be able to skip it and save some cash.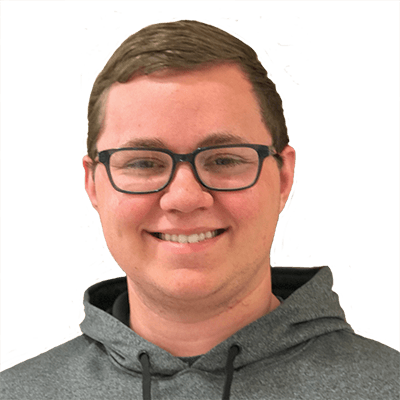 Set aside an hour or two each day to study. It's much better than trying to cram the night before, because you'll get to know the test and how it's structured. And you won't feel as rushed or stressed out."
Robert Rietenbach 20, freshman at Northwest Florida State College
How to beat test-taking anxiety.
1. Study. The best way to get over your fears is to be prepared.
2. Study some more. Look for trends in your test results to find out which areas you need to focus on. If geometry questions always trip you up, spend more time on those.
3. Take care of yourself. Get enough sleep the night before the test. Eat a good breakfast the day of, and don't forget to breathe!
EXPERT ADVICE
"Think of the SAT and ACT as just another step in the college application process. You may be nervous, but don't let that hold you back. There are a lot of resources out there for you. I also tell students to consider retaking the test to see if they can get a higher score. It's a small price to pay for the opportunity to get into your dream college."
~ Marjorie Gitten, MBA
Broward Advisor for Continuing Education at
JP Taravella High School
Get ready!
You can find FREE study guides and practice tests at these sites:
• academy.act.org
• khanacademy.org/test-prep/sat
Some schools and school districts also offer free study guides and practice tests. Talk to your school counselor to see what options are available to you.