I Had a Drug and Alcohol Problem
How to know when it's time to ask for help.
Kelly Fitzgerald, 33, had her first drink in high school at age 15. At first, it was fun. The alcohol lowered her inhibitions and made it easier to make friends with "the cool kids."
She also started using drugs. First it was pot, then cocaine, then ecstasy. She told herself she didn't have a problem because she could go days without drinking and using. But once she started, she couldn't stop.
After college Kelly got her dream job running social media for a tour company in Cancun, Mexico. But she kept showing up late and hungover. Rather than quit her lifestyle, she quit her job.
Things got worse. She would black out when she drank and wake up in strange places — one time in the back of a cop car. Her friends got tired of taking care of her and telling her what had happened the night before. Her boyfriend threatened to dump her.
Finally, Kelly decided enough was enough. It was time to quit drinking and to stop using drugs.
The first few days of sobriety were some of the hardest of Kelly's life. She worried her social life would be over if she stopped drinking and using. But then she went through milestones like her first sober party, her first sober wedding, her first sober Christmas. She remembered everything and she didn't wake up the next morning embarrassed for making a fool of herself.
More important, she still had fun, even without the drugs and booze.
In 2014, Kelly moved to Cape Coral and runs the blog SoberSenorita.com. She also writes about her sobriety journey full time for companies, magazines and websites.
She says she feels like a therapist to the readers who write in saying she helped them overcome their drug or alcohol addiction. "I always like to say 'You're not alone.' Everyone feels like they're the only person with this problem. But they're not."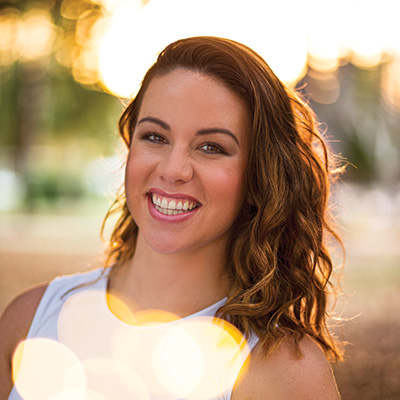 "It's easy to believe alcohol and drugs are needed to fit in or to have a good time, but it's not. I've found a life I love without harmful substances, and I feel more connected to life because I'm sober."
Kelly Fitzgerald
You shouldn't drink until you're 21. That's the law. But it's estimated that more than 30% of high schoolers have consumed alcohol in the past month, and 8% drove a car after drinking. (Not cool!)
Here are signs you or someone you know has a drinking problem:
Your drinking causes problems at school or work.
You drink in risky situations (like before or while driving).
You black out when you drink.
You hurt yourself or others when you drink.
Your friends or family members are worried about your drinking.
You drink in the morning, are often drunk for long periods of time or drink alone.
You feel guilty after drinking.
Sources: CDC.gov; webmd.com