How to Handle Your First Year Away from Home
Three skills you have to master to build the life you want.
It's finally here! The moment you've been waiting for. You graduated from high school and are now ready to go out on your own.
Awesome, right?
Maybe.
Real talk: Leaving home is an amazing experience, but it isn't easy.
If you want to set yourself up to have a good life and a career that makes you happy, you have to master these three skills. Here's how to get a grip.
SKILL #1 – Living WIth People
Whether you decide to share a dorm room with a stranger or a big apartment with your best friends from high school, living with peers is completely different from living with your parents.
Suddenly you're on your own to buy groceries, cook your own meals and keep the space clean. If you and your roommates disagree on how these things get done, your first year on your own could be a total bust instead of a total blast.
The best way to avoid roommate meltdowns? Stop them before they start. Get ahead of potential problems by establishing some ground rules. Talk to your new roommates about which items will be shared and which are only for personal use. Talk about chores: Who will do them, when do they need to be done, and how will you handle it if someone's sick or leaves town?
While you're at it, talk about your visitor policy (are people welcome any time or will there be quiet hours?), preferred bedtime and class schedules. The more you know, the more likely you are to stay ahead of any problems.
Roommate Tip:
• If you're moving into a college dorm, most schools will let you know who your roommate is before school begins. This gives you some time to get to know each other before moving in together.
SKILL #2 – Time Management
If you think about it, some of the most annoying parts of high school — curfews, bells, teachers who breathe down your neck about turning in assignments — are actually there to help you get it all done.
When you graduate and leave home, you're on your own. No one's there to tell you when it's time to get up, make sure you get to class on time or remind you when assignments are due.
It's up to you to figure out how to manage your time. How are you going to do this? Here's a tip: Get organized.
"Have a planner, schedule or someplace where you can keep track of events, assignments, etc.," says Hannah Hines, 20, a junior at the University of Tampa. "In college, you'll get really busy with classes, clubs and volunteer work, which makes it super difficult to remember everything."
While you have more responsibility, you also have more control. For example, in high school your schedule is set for you. In college, you'll likely be able to set your own schedule. If you're a night owl, you can take your classes later in the day. If you're an early bird you can knock out all your classes by noon.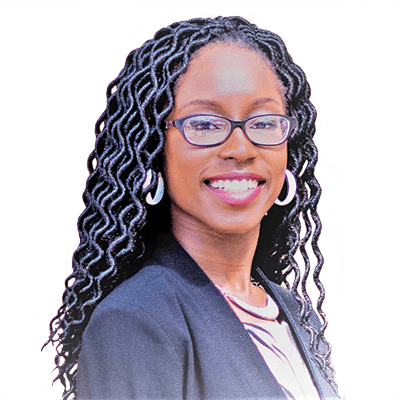 I've seen students get zeros on assignments not because they were difficult, but because they forgot to turn them in."
Hannah Hines, 20, junior at University of Tampa
Time Management Tips:
• Rather than spreading out classes throughout the day, consider taking them back to back. This gives you more time for studying, work and other responsibilities. Plus, if you're already on campus you're more likely to stay there.
• As soon as you start a class, mark all due dates for essays and other classwork on your calendar so you're never surprised by a deadline. Consider breaking big projects, like research papers or studying for a final exam, into chunks.
• Always give yourself more time than you think you'll need. It's better to find yourself with some unexpected free time than freaking out when your laptop dies the night before a major paper is due.
SKILL #3 – Taking Care of Yourself
According to the American College Health Association, 30% of students reported that stress had negatively affected their academic experience. More than 85% said they felt overwhelmed.
Let's be honest, your first few years away from home can be stressful. It's probably one of the biggest changes you'll experience in your life. That's a big deal.
In order to win at this new chapter of life, you have to learn to take care of yourself. That's everything from making sure you get enough sleep to eating nutritious meals to making sure you bring a jacket when it's cold out.
As lame as all that may sound, it's only going to make your life easier. If you're well-rested, you have more energy for the boring stuff (classes and work) and the fun stuff (hanging out with your new friends). If you eat well, you're less likely to get sick. Same for remembering to wear a jacket during winter.
Who wants to get sick and potentially have to retake a class or miss a fun night out?
Self-Care Tips:
• Learn to make simple and cheap healthful meals.
• Make time to exercise and stretch.
• Stick to a regular sleep schedule.
• Get regular checkups.
• Wash your hands.
• Avoid harmful substances and excessive alcohol.
• Make time for self-reflection and relaxation.