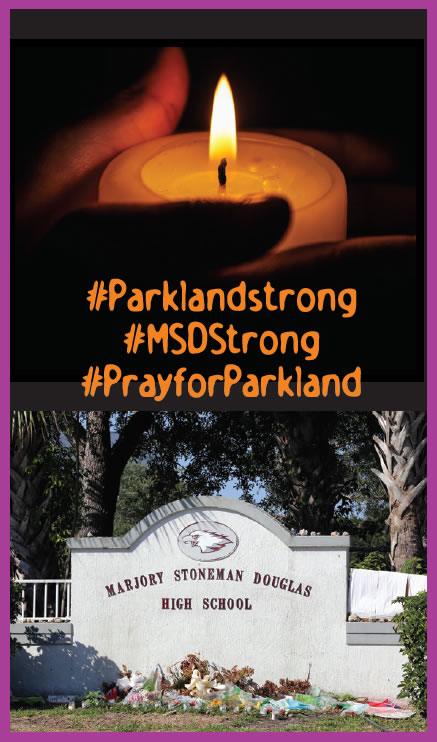 The day after we kicked off work on this year's edition of NEXT, 17 people were killed in a mass shooting at Marjory Stoneman Douglas High School. We were horrified to see something like this happen anywhere, let alone in our backyard.
But in the weeks and months to come, we were moved by how students around the state responded to the shooting by organizing marches, protests and town halls. Too often teenagers don't get the respect and credit they deserve. The way you — and your peers around the country — have worked to get your voices heard has inspired us beyond words.
That's why this year's edition of NEXT is dedicated to the students at Marjory Stoneman Douglas and the students around the state who are taking action to make their world a better place.
Want to make an impact in your community and country? The most powerful thing you can do is vote. Check out our story on how to get registered and start making a difference.
Voting isn't the only right you get when you turn 18. We've got the rundown on everything that changes when you become an official grownup. To help you make the transition with ease, we also have tips on how to pick a career you'll love, how to master money management and how to handle your first year away from home.
And as always, we have real stories about real students, just like you. Meet two students from Puerto Rico who came to Florida after Hurricane Maria destroyed their homes. Find out how one college grad paid off more than $30,000 in debt. And meet another who overcame her drug and alcohol addiction.
We also have tons of tips on how to ace everything from the ACT to CLEP tests to your first college visit.
Here's to you, future grads. It's going to be a great school year!