How to master your online classes.
Since 2011, most Florida high school students have had the option to take an online class to satisfy their graduation requirements.
For many students, the pros of taking online classes far outweigh the cons.
For one, you get to leave school early so there's time in your schedule for the online class. You can use this time to watch the class, work at a part-time job or help out at home. Heck, you can even use this time to straight up relax.
Pretty sweet, right?
But there are also potential downsides to attending classes online.
For one, taking online classes requires strong time management and organization skills. You have to stay on track of deadlines and due dates. And you can't procrastinate. For some students, it's all too tempting to leave all your online classwork for the last minute.
"If you're not organized, you'll fall behind and potentially be withdrawn from the course," says Sara Firestone, a school counselor at West Boca Raton Community High School. "Then you'll just have to start the class over from week one."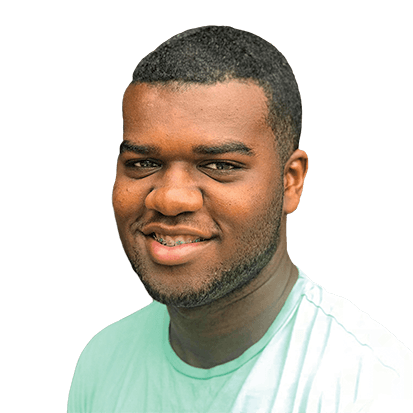 I took a few classes online, including Spanish and economics. I didn't really like taking Spanish online; it was much easier for me to learn the language in a classroom setting. Online, you couldn't ask questions or get the teacher to break something down for you in real time. Economics was different. The subject matter was pretty straightforward. It didn't seem to matter whether you learned it online or in the classroom.
It might be tempting to leave your online classwork for the last minute because you don't have a teacher to face every day, but I suggest doing the opposite. Try to get really far ahead. If you can finish early, do it!"
Terrence Loper, 17, senior at Suwannee High School
Online Classes Pros and Cons
✔ You become a master of time management and organization.
✔ It's good practice for life after high school. Many colleges and universities offer online classes.
✔ Flexibility to take classes when and where you want.
✔ You can move at your own pace.
✔ Access to classes that may not be offered at your high school.
x If you're not organized, you will fall behind quickly.
x You don't get to interact in person with teachers and other students.