First in Your Family to Plan on College?
Here's what you should know.
More than half of all students enrolled in Florida colleges and universities are the first in their families to attend. Unfortunately, those students are 44% less likely than continuing education students to earn a bachelor's degree. In part, this is due to a nebulous quality that admissions officers call "college readiness" — a combination of rigorous academic preparation and a college-bound culture.
Students whose parents can steer them toward college and guide them through the sometimes-murky application process are more likely to enroll — and to finish. Many schools are working hard to increase "college readiness" among first-generation students — including the University of South Florida. The admissions office at USF urges first-generation students to "wear the status as a badge of honor" and "make sure anyone who can help you enroll in and pay for college sees that badge."
We spoke with three students at Boynton Beach Community High School who are doing just that. Winzie Wilson and John Vo, both 18, and Aaliyah Tarte, 17, all participated in a couple of programs designed to make this impressive achievement possible. First, they enrolled in AVID, or Advancement via Individual Determination, a national non-profit program that provides academic support, organizational help, tutoring, mentoring, and college guidance. Through AVID, they also worked with Scholar Career Coaching, a South Florida-based organization that targets English language learners and first-generation college students.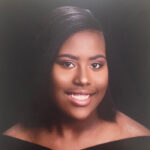 Winzie and John graduated in 2020 and are headed off to college —Winzie to Tuskegee University in hopes of becoming a high school teacher, and John to FAU's Harriet L. Wilkes Honors College to study biochemistry. Aaliyah is aiming for UF, FIU, or Florida Southern to major in biology before beginning her "current dream job" as an orthodontist. They each shared their key lessons from the past year.
You Need Support.
"Being the first to go to college in your family is a very challenging and emotional process," says Winzie. "You're navigating the process alone; everything is very foreign." Make it easier by networking with guidance counselors, school programs, and peers in similar circumstances.
Start Yesterday.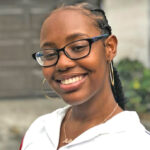 Aaliyah spent her junior year prepping for the SAT and ACT, working with her mentor, and signing up for dual enrollment classes. "I try to stay ahead of the game," she says, "and map out the best path, so I can go through it effortlessly."
It's Hard Work.
John admits: "It can be a drag. But you can't buy a chair from IKEA and just sit in it; you have to figure out what each part is and build it before you can sit in it." Aaliyah agrees. She initially resisted spending so much time on test prep — but she came around after realizing that long-term planning is "totally worth the effort."
Just Keep Swimming.
Applying for schools and scholarships can be redundant and frustrating. But Winzie assures us that it gets better with determination and stamina. "Just do your best and make it to the finish line; it's a marathon, not a sprint."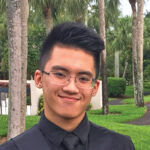 You Can Make it Fun.
John works at his family's cosmetics store, so trying to fit in college planning was tough. It's a balance, he says. "Get together with friends and look at scholarships together. Join a club. I guarantee you that the best way to succeed is to have fun doing it."