Do I Really Need Extracurriculars?
It may come as no surprise that anxiety levels among high school students are through the roof. What might be more noteworthy is the solution: extracurriculars.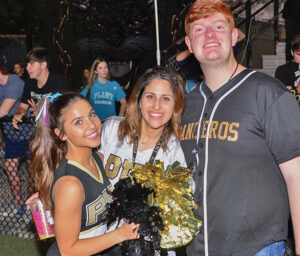 Most of the anxiety we're seeing stems from fear of failure, and a lot of sports and hobbies have low-key exposure therapy built right in. No one makes every shot or wins every race. Just ask Jenise Gorman, head cheer coach at Plant High School in Tampa. "At its essence," Coach Gorman says, "cheer is about learning how to fall down, get back up, help the person next to you get back up, and try again, always hoping to fly higher and faster in your next routine."
Turns out, coaches want the same things as colleges and employers: flexibility, resilience, and dedication. These skills are crucial in today's competitive job market, along with teamwork, communication, goal setting, and problem solving. You'll get all of them in extracurriculars.
Numerous studies proved that you'll also see increased attendance, grades, and test scores. You'll have higher levels of self-esteem and school spirit. You'll learn time management, build support networks, and break down language and cultural barriers.
Most importantly, making time for something you enjoy forces you to take breaks from the other stressors in your life. We all need to move, to play, to breathe, and to connect.
So, do you really need extracurriculars? YES.