The effects of COVID-19 have hit our high school students especially hard, disrupting important years of academics, athletics, socializing, and college preparation. Proms and graduation ceremonies have been canceled. As is so often the case, students with greater needs for support have suffered even more. How has the pandemic impacted pipeline and mentoring programs?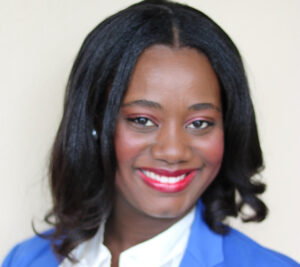 For the answer, we turned to Lynne W. Gassant, founder and executive director of Scholar Career Coaching, a United Way of Palm Beach County affiliate mentoring program that coaches, motivates, and supports high-need, high-potential students who are at risk of falling behind in the classroom. With a focus on English as a Second Language, SCC helps students realize their college and career aspirations. Lynne writes:
Despite of the pandemic, we are pushing forward. Although we have temporarily suspended our local in-person programs, we have transitioned completely to a virtual learning platform. With the app, students can email, chat, video call, and share documents with their mentor. 
While the online experience is different, it is the new "norm." Unfortunately, we still have youth, often in immigrant families, without access to technology. This can increase the stress of the pandemic, strengthening their fears, losses, uncertainties, and isolation. Not having the ability to connect with someone to offer guidance can be distressing.
We have a great pool of volunteer mentors with different backgrounds and areas of expertise for students in need of mentorship. In the past, we struggled with recruiting qualified mentors due to our restricted schedule, but now that students are home, the opportunities are endless. Youth can work with mentors who normally would not be available to meet in person.
Additional resources for virtual mentors are available from the National Mentoring Partnership, a national database of youth mentoring programs connecting volunteers to opportunities and youth to resources in their local communities. 
Visit www.mentoring.org to learn more.