Yes you do. And asking yourself some questions now can help you make the right choice.
For the past 10-plus years, you've been part of a highly structured system. You took the classes you were told to take. There weren't many decisions to make because, for the most part, the path was laid out for you.
Things are about to change.

In college, the classes you take and topics you study will be up to you. One of the biggest decisions you'll have to make is picking a major. To help you understand why majors are such a big deal and how to pick the best one for you, we asked Allison Bacigalupi, director of undergraduate studies academic advising at Florida Gulf Coast University.
Q: Why do majors even exist?
A: Think of your college major as a roadmap. It will help you reach your end goal of finding a job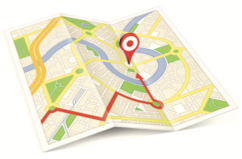 you love by providing a framework that shapes your academic, professional and personal experiences. Once you pick a major, you can figure out which classes to take, which internships to apply for, and which campus organizations to join.
Q: Do I have to have a major to graduate?
A: Yes. But if you can't find one you like, most universities have a degree program that allows

you to — in a way — make up your own. It might be called integrated studies or interdisciplinary studies. Every institution is different, but for the most part these programs allow students to take a variety of classes in different areas and create their own major.
Q: How long can I be undecided?
A: It varies from college to college. I think students should have an idea by the end of freshman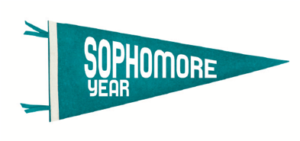 year. By then you've taken some general education classes and can start figuring out what you like and what you hate. From there, you can work with an academic advisor to narrow down which majors and fields of study might appeal to you.
Q: How do I pick a major?
A: Take advantage of resources like me! Every college will have some sort of advising and/or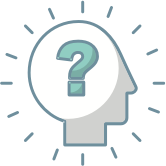 career resource center. Also, think about what you're passionate about. I encourage students to think about not just what they want to do but who they want to be. What is your purpose and what kind of legacy do you want to leave? It's also helpful to look for clues in your daily life. What are your interests? What websites do you like to read? What are your favorite TV shows? You like all these things for a reason.
Q: What if I change my major?
A: It's not the end of the world. But it could end up costing you more money and delaying your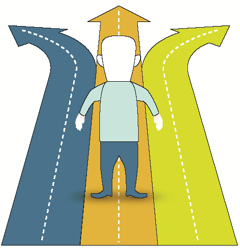 graduation date, depending on when you make the switch. But if you're in a major you dislike, it could be worth it in the end.

When it comes to picking a major, you have to choose something that will make you happy. A lot of people think it's more important to pick the major that will make you the most money, but that's only partly true. Your major will determine what you do everyday for the rest of your life. Pick something that will make you happy.


– Aaron Martes, 22, graduate student at The Florida Institute of Technology
Top 10 Most Popular Bachelor's Degrees
1. Business
2. Health Professions
3. Social Sciences and History
4. Psychology
5. Biological and Biomedical Sciences
6. Engineering
7. Visual and Performing Arts
8. Education
9. Communication and Journalism
10. Homeland Security, Law Enforcement, Firefighting