Develop Your Skills at a Non-Profit
Working for a non-profit organization sometimes gets a bad rap. It's true that the pay, especially at first, is lower than many jobs in other industries, but for the right kind of person, the benefits far outweigh the challenges.
Does a 9-5 office job sound boring? Because non-profits serve urgent needs, the work has to get done when the need arises. Gayathri Samuel, 19, spends a lot of her evenings and weekends working for her Hygiene for Women program. This very busy University Miami student says her secret is "just doing it. I used to overthink things, but once I just begin doing the work, everything comes along."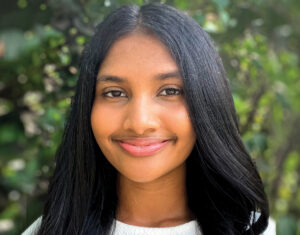 Don't love a routine? Non-profits often call upon their employees to take on multiple roles. You get to use all of your skills, says Jasmen White of Florida State College at Jacksonville. When Jasmen, 18, worked for Leadership Jacksonville, she did everything from organizing conferences to retouching photos and transcribing survey results.
Want to meet new people? Non-profits rely heavily on volunteers and community partners, so you'll expand your networks. Jasmen says, "In a 'normal' job, I'd never have met so many community leaders and big company owners."
Do you feel motivated by a high-energy environment? Many non-profits are bustling and creative places, filled with people who are passionate about their work—like Jasmen and Gayathri. "Giving back is one of the most wonderful things!" Gayathri says.
When Gayathri was a 6-year-old in Sri Lanka, she heard her first whispers about "becoming a woman." The culture of misogyny and poverty meant that young women faced shame and ridicule, often avoiding school when they began menstruating. As a middle school student living in Coconut Grove in South Florida, Gayathri decided that she wanted to give back to women in need. 
She got to work, baking cupcakes and cookies and selling them outside of her family's orchid shop, J.J.'s Orchids. With the proceeds, Gayathri bought and distributed feminine hygiene products to women in need, partnering with local shelters like The Lotus House and Miami Rescue Mission. She began sending money and supplies to orphanages in Peru and Sri Lanka. This young woman is on a mission to end the stigma surrounding periods and to provide education and hygiene products to women around the world.
"Founding Hygiene for Women has allowed me to realize that helping others even in a very small way helped empower them as well as myself. Any contribution, small or big, can go a long way."