Can You Get Paid to Go to College?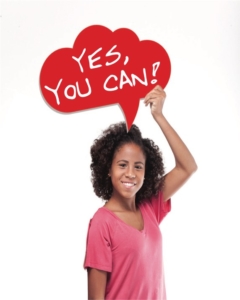 Think you can't afford a college degree? Think again. Around the state, some students are getting paid to go to school. You heard that right. They applied for financial aid, scholarships and grants and received enough money to pay their tuition, fees and books, and still have money left over.There are many financial aid programs out there, and students who demonstrate financial need are the most likely to get the biggest checks. But there's truly something for everyone, regardless of need. Here are the most common types of aid available:
Scholarships and Grants
These are based on a variety of factors including financial need, academic or athletic standing, community service accomplishments, field of study and sometimes even all of the above. Scholarships and grants do not need to be repaid. See our scholarship guide for a huge list of scholarships you can apply for today.
Loans
These you have to pay back, often with interest. You'll want to be smart about how much you borrow. But when you see how much more money you can make with a college degree it may be worth it.
Work/Study
This program provides students who demonstrate financial need with a part-time job while they attend college. The jobs may be located on or off campus, and the schedule is designed not to interfere with your course load.

I didn't think I would qualify for any need-based scholarships, but I still filled out the FAFSA. I knew it was an important step for getting any form of financial aid. Then I was qualified to apply for academic and local scholarships, many of which I received. It was totally worth it!


– Sonny Raymond, 18, freshman at Florida Atlantic University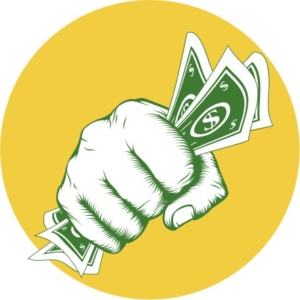 How to get your hands on the money
Fill out the FAFSA.
To find out how much money and what type of financial aid you qualify for, you have to fill out the Free Application for Federal Student Aid, also known as the FAFSA. Filling it out is easy and free, and the earlier you apply the better. Funds are awarded on a first come first served basis. Even if your family doesn't demonstrate financial need, it's still beneficial to complete the FAFSA. Some financial aid programs require you to have one on file even if their aid is not dependent on family income. For more info, check out: https://fafsa.ed.gov.
FAFSA Help
Ask your guidance office if your school holds a FAFSA Information Night where you and your parents can learn tips for completing the application. Staff from the financial aid office at a local college are often willing to assist with the process.
Talk to your counselors.
Your high school guidance counselor and the financial aid officers at the college you'd like to attend can help you find local and college-based financial assistance.
Apply!
Don't think it's worth it to apply to scholarships? Check out Gabie Martines' story. She thought she couldn't afford to go to college and was able to get free tuition and housing by applying to all the opportunities available to her.