For decades, the most common advice for college-bound students was to be well-rounded. Do a little bit of everything. Show your range.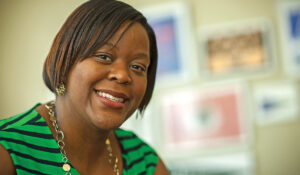 Two generations later, many juniors and seniors boast dizzying schedules packed with tutoring sessions, sports practices, AP homework, and club meetings. Being well-rounded has become our default mode. And, to paraphrase Syndrome from The Incredibles, if everyone's super … no one is.
That's why, according to Tiffany E. Blessing, director of college counseling at Shorecrest Preparatory School, today's students should strive to "be pointy" instead. Blessing says that the pool of college applicants is exactly as Syndrome predicted — a bunch of super students who all kind of look alike. To stand out, you have to do something different: be yourself.
Find something that you feel passionate about or that feels meaningful to you. Then keep doing it.
Love soccer? Play as much as you can. Volunteer at summer soccer camps. Donate equipment.
Great at math? Tutor younger students. Take advanced courses. Run for student council treasurer.
"Colleges," says Blessing, "want to see you make a deep and meaningful impact on one thing rather than limited impacts on many things."
It's the unique combination of your strengths and interests that makes you, you. When an admissions office can see how they work together — how you're "pointy" — they can more clearly see how you'll fit in on their campus.