Which School is Best for YOU?
From state colleges and universities to private colleges to one-year certifications, there are lots of options for how and where you continue your education after high school. Start by asking yourself these five questions to narrow the choices.
1. What do you want to be when you grow up? If you've already figured out your career path, congrats! The hard part is over. Now all you have to do is find the schools that specialize in your areas of interest. If you're not sure what you want to do after graduation, that's okay too. We have a quiz to help you figure that out. Once you've come up with some ideas, look for schools that offer classes in all the areas you are considering. This way if you change your mind, you don't have to change your school.
2. What does the college of your dreams look like? Visualize yourself after graduation. What do you see? Are you in a big lecture hall surrounded by students? Are you in a small classroom with a professor who knows your name? Maybe you're making something with your hands, or working in a computer lab. Now look beyond the classroom. How do you see yourself making friends? Through a sorority, fraternity or club? In the dorm? Does it not matter because you're staying close to home and can still hang with your current pals? Finally, think about the amenities you want nearby. Do you see yourself in a bustling downtown, or do you want wide-open spaces where you can get away from it all? Write down everything that comes to mind and create a checklist for what you want from college. This will help you focus your search.
3. Do you know all your options? There are more than 200 universities, colleges and trade schools in Florida, offering degrees in everything from cosmetology to marine biology to film production. See our "Get Smart Guide" for a full list. Contact the admissions offices of the schools that interest you to learn more about their requirements and financial aid opportunities. Try to arrange a campus visit so you can talk to students at each school.
4. What can you afford? Some schools are significantly more expensive than others. Research the cost of each option on your list, as well as financial aid opportunities. (We have the breakdown here.) Also think about the school's location. Staying close to home will save on rent, utilities and travel.
5. How long do you expect this whole college thing to take? In a hurry to enter the real world? Then a four-year university might not be for you. Want to keep the spring break dream alive forever? Then don't go to a school that doesn't offer postgraduate classes. Any number of factors, from finances to family matters, may determine your timeline. Fortunately there are options for everyone.
THE INSIDE SCOOP
Students at four types of schools tell us what they love, and what they wish they could change.
Courtney Justice
21, senior,
University of West Florida
I chose a public university for financial reasons. It was the most affordable option. Even though UWF is a university of more than 12,000, all of my classes have less than 60 students. I've had the same professors several times and have been able to build relationships with them over the years. They've seen me grow as a person and in my major.
There are a lot of people; hands down. That can be scary for some students. If you go to a smaller school or community college, you have more of a chance of recognizing a face every day.
Corey Koch
21, 2016 graduate of
Florida Southern, Lakeland
I went to private school all my life. I grew accustomed to the smaller class sizes and individualized attention. I felt that it would be the best environment to spend my collegiate career. Now that I'm here I see it goes beyond just a small student-to-teacher ratio. I've also been able to interact with a number of the administration and support staff at Florida Southern. I've also had the chance to speak with professors whose classes I don't even attend.
There are no sporting events that everyone attends together. At bigger schools it seems everyone comes together to support the football team or the baseball team. We don't have that sort of sports camaraderie. We have a basketball and baseball team, but the school community doesn't rally around them like they might at a bigger school.
Alexandra Rodriguez
19, sophomore,
Daytona State College
At Daytona State College you get the same education as a state university, but at a state university you would be paying double or triple the amount. Also, at a bigger university you're just a number in the classroom. I like to have that one-on-one connection with my professors. I also like working with an advisor who actually knows me.
At a university you get the full college experience, like in the movies. You get to move out and have your first experience as an adult living in a dorm. You have more freedom than attending a state college close to home.
Grace Strachan
20, 2016 graduate of
Paul Mitchell The School, Orlando
I started out at a state college. One day it clicked: I was not in the right place. I decided I needed to do something for myself. I'd always been interested in cosmetology but I never thought about it as a career. Switching schools was the best decision I've ever made. It's great to go to a trade school and study something you're passionate about. You don't have to take classes you don't need. You can focus on what you want to do.
Not getting the full college experience has been hard for me. All of my friends in college have spring break; they all have summers off. We don't get summers or spring breaks. We have Christmas off, but not much more. The breaks are very limited.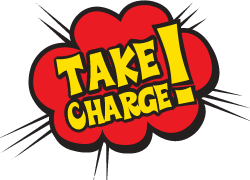 Apply Early
Even if you meet the minimum requirements, you might not get in to the school of your choice because of limited space. Don't wait to apply!