What Does Taking Charge Mean to You?
Four students – maybe one of them is just like you — reveal how they overcame the obstacles that were holding them back in school and life.
No Internet. No Problem.
Situation Jesus Herrera-Dominguez was homeschooled, and he didn't have access to a reliable high speed internet connection in high school. The nearest library was 35 minutes away, and Jesus didn't have his own car. It made researching projects for school very difficult.
How he took charge When he needed information to complete a school report, Jesus would call specialists in the fields he was researching. He would also call the reference desk librarian for help. He graduated high school with a 4.0 GPA. Jesus didn't want other students without internet access to struggle like he did, so he worked with local officials to create a mobile library in his neighborhood.
"Whenever I had a chance to go to a library, I would check out a bunch of books. When I had internet access, I would print out as much as I could to study."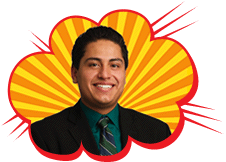 Jesus' Advice You can do it. It's in you. Set your goals and research what it will take to become the person you want to become. It's not going to happen just because you want it to happen.
Jesus Herrera-Dominguez, 20, junior
Keiser University, Fort Myers
Reaching Out for Support
Situation In sixth grade, Ceiligh Gaffney's classmates bullied her for her small size. The stress caused Ceiligh to develop an auto-immune disease called alopecia. Her hair started to fall out, which led to even more bullying. Ceiligh became depressed and dreaded going to school.
How she took charge She reached out for support. First from the girls on her basketball team. Then, after switching schools, from the staff at PACE Center for Girls in Wilton Manors. Not only were they supportive, the staff there also helped Ceiligh develop coping skills to deal with her stress and anger.
"When I first developed alopecia, I wore a bandana around my head. Kids would rip it off and wave it around. I was so embarrassed. I didn't want to go to school. I skipped class all the time and would try to get suspended on purpose."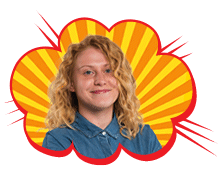 Ceiligh's Advice Don't be scared to speak up about what you're going through. Someone will be there to help you. Stay strong! Make the situation a life lesson. Whatever you're going through, you can use it to help someone else.
Ceiligh Gaffney, 19
plans to attend Broward College
Balancing School and a Son
Situation Jaslyn Nichols spent the beginning of eighth grade working hard to get her grades high enough so she could skip a grade. Her plans were thrown off when, at 13 years old, Jaslyn found out she was pregnant. It was scary at first, and it took her a few months to figure out what she was going to do.
How she took charge Jaslyn refused to let her pregnancy hold her back from reaching her goals. She kept pushing herself to succeed. She would come home from school and study for hours. After her son was born, she did the same, balancing motherhood, work and school. Her hard work paid off, and she was able to reach her goal of skipping ahead a grade.
"I've always been an honor roll student. Even after having my son I still kept up my honor roll status."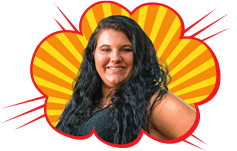 Jaslyn's Advice An obstacle is not the end of the world. Things can be tough at times, but it's worth it as long as you keep pushing yourself.
Jaslyn Nichols, 17, senior
Flagler Palm Coast High School, Palm Coast
Finding a Better Place
Situation Not everyone in Anthony King's family was supportive of his sexuality. Emotional and physical abuse distracted him from his studies, and his grades started to suffer.
How he took charge Even though he had nowhere to go, he moved out. He stayed with other family members and lived in a boarding home before finding a permanent place to live.
"It was one of the hardest things I've endured. But I got tired of the hazing and realized I had to make a decision."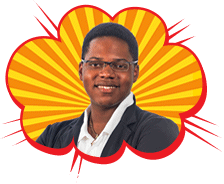 Anthony's Advice Remember who you are. Don't let anyone hold you back. It's your life, take charge.
Anthony King, 19, sophomore
Florida State College, Jacksonville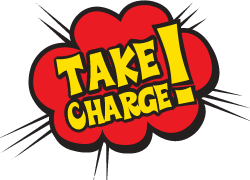 Are You Stressed?
More than a quarter of high school students report feeling "extreme stress" during the school year. Stressors include school, work and relationship problems. If something is preventing you from focusing in school, ask a guidance counselor or trusted adult for advice on how to take charge of the situation.