Same as You but Different
Finding out what makes you different could be the best lesson you ever learn.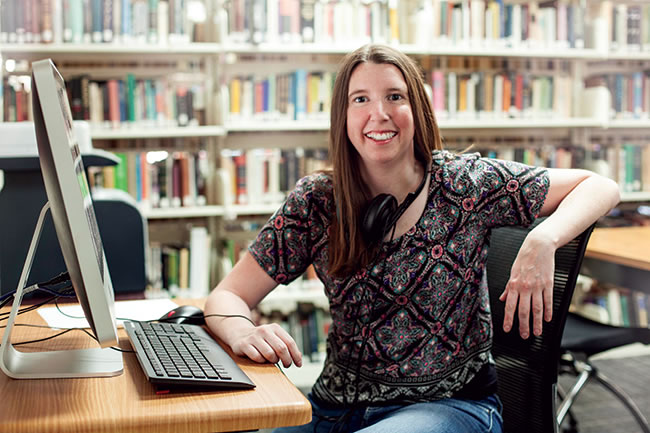 Alexandra Hegarty, now 24 and a sophomore at Beacon College in Leesburg, deals with ADHD, anxiety disorder, and cognitive, reading and processing disorders.
Her brain works differently than others'. But rather than let that hold her back, she developed tools and strategies that worked for her learning style. Nothing was going to stop her from achieving her dream of going to college.
"At the end of the day, if you have a goal in mind and want to reach it, you will do everything in your power to get there," she says.
Alexandra realized early on that she retains and processes information better when she hears it, rather than reads it. As a student at Park Vista High School in Lake Worth, she would use her computer's text-to-speak functions to turn study guides into audiobooks. During PowerPoint presentations she found that doodling helped her focus on what the teacher was saying. Come test time, Alexandra would have the questions read aloud to her.
Sometimes her classmates teased her. Other times they asked why she got what they thought was special treatment.
"They didn't really understand," Alexandra says. "But it doesn't matter what other people think. It's about how I learn and getting where I want to go. It's not about them."
She attended a local state college but found their teaching methods didn't work for her. Frustrated, she hit the internet and discovered Beacon, a college geared exclusively to students with learning disabilities, ADHD and other learning differences. She transferred in 2015.
Her plan is to major in the school's new anthrozoology program (when it's accredited) and minor in education. Growing up, Alexandra always loved spending time with animals, especially her family's horses.
They helped her deal with any trouble she was having in school and kept her company. Sometimes she found it easier to focus on her homework in the stable rather than at her desk.
"When I was younger, anytime I needed a pick-me-up I would say to my mom 'I'm going out to the barn'," Alexandra says.
At Beacon, Alexandra isn't just focused on animals and schoolwork; she also wants to help other students.
She spends her spare time mentoring her classmates. She listens as they talk about what's frustrating them. She shares her strategies for coping with problems in and out of the classroom.
"I don't want them to feel like their disability is closing a door in their life. Even though you have a disability you still have the same opportunities as anyone else in this world," she says.
No Barriers Here
Students with disabilities are welcome at all Florida colleges. If you have a documented disability, you may be eligible to receive auxiliary aids and services such as extended time on exams, texts in an alternative format, note-takers and sign language interpreters.
Lynda Schuchert, a counselor at School To Work/Transition in Cocoa, helps students with disabilities figure out their post high school plans.
The first step to making a smooth transition from high school to college, she says, is to understand what your disability is and what your needs are. The second step is to know where to go for help.
"The support you received in high school is also available to you in college, you just have to search it out yourself. If you know where to go and whom to talk to, you're more prepared."
"Whenever I hear back from students after their first year in school," Schuchert says, "they tell me how helpful it was to find this office in advance so they knew where to go if they ran into an obstacle. You are already walking into your college career with a barrier. It's not a negative barrier, but you know the playing field isn't level. You also know you need some extra support. It's available to you for free. So use it!"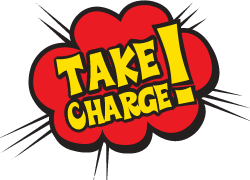 Any student with a disability may be eligible for VR (vocational rehabilitation) services. To locate the VR office nearest you, go to www.RehabWorks.org and click on the VR Office Directory. There is a VR counselor assigned to every high school in Florida.