What to do — and when to do it — to take charge of your future.
By the start of junior year, you should have …
• Taken the PSAT a half zillion times so you're ready for the real thing.
• Joined (and actually participated in!) clubs and other extracurricular activities that will look good on a resume.
• Talked to your guidance counselor about the ASVAB, a test that helps predict future academic and occupational success in the military and/or college.
JUNIOR YEAR – FALL
What's your status? Check that you're on track to meet graduation, Bright Futures and state university requirements at the Florida Department of Education's site, www.floridashines.org.
Get some guidance. Meet with your GC (guidance counselor) to discuss your academic status and college options.
Get organized. Use a calendar or spreadsheet to keep track of important dates and application deadlines. Create folders for each school you're interested in, and file away any information you receive.
Narrow it down. Reach out to the schools you're interested in and ask them for an application and information packet. The NEXT Get Smart Guide and websites like nces.ed.gov/collegenavigator and bigfuture.org are good places to start your research.
Sharpen those pencils. Take the earliest SAT and/or ACT test available so you have plenty of time for retakes. Nervous? Look into test preparation strategies and resources (including these tips).
Start thinking about money. Set up (or update) your profiles on scholarship search websites so you can receive personalized alerts. Check out the open house dates for the schools you are considering.
Serve your community. Sign up for projects that will help you meet the Bright Futures community service requirements.
Go to the fair! Attend at least one college fair. Dress to impress (no jeans or shorts) and be prepared to collect a ton of brochures and handouts.
JUNIOR YEAR – SPRING
Test time. Take the ACT and/or SAT exams.
Get specific. Take the SAT Subject tests or AP exams as appropriate.
Start the treasure hunt. Research scholarship and financial aid directories and begin the application process.
Get ready to shine. Update your resume. If audition tapes or essays are required for college or scholarship applications, start working on those now.
Get some experience. Consider a volunteer job or internship in the field you're interested in. This could help in the college and scholarship application processes. (See our job search tips.)
Say "Hi." Plan visits to the colleges and universities you're interested in. Make appointments, especially if you're visiting during the summer.
Organize some more. Start a file box with at least two sections: one for information and brochures you receive from colleges, and another for files you need to send, such as reference letters, test scores and essays.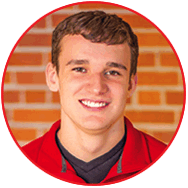 "At the end of my junior year I had to rush and take the ACT multiple times to make sure I could get my scores high enough to qualify for financial aid. It was stressful. I wish I had started earlier."
Zack Edwards, 18
A. Crawford Mosley High School in Lynn Haven,
class of 2016; now a freshman at Troy State University in Alabama
SENIOR YEAR – FALL
Keep doing what you do. Continue taking IB, AP, honors and/or dual enrollment classes, if you qualify.
Get ready to apply. Finalize your list of schools and make sure you have all the application packages. Many schools will let you apply online. Applications for Florida state universities and colleges can be found on www.floridashines.org, or on the school's website.
Apply! Now's the time! Consider applying to multiple schools in case your first choice isn't available. Keep a copy of everything you send out. This way if a school tells you something is missing from your application, you can easily resend the item(s).
Organize even more! Keep track of deadlines and requirements, test scores, transcripts, essays and recommendations. Use a file box with folders for each school. Stick a label on the front of each folder with your username, password and deadlines.
Track it. Use each school's online application system to ensure they received all of your materials. Keep track of all correspondence you've had with college admissions and financial aid officials, whether it's by phone, email or snail mail.
Gimme shelter. Apply for housing if you plan to live on campus.
Get some loving. Start asking teachers, employers and other adults for letters of recommendation. Give them at least a month to complete the letters.
Show me the money. Make sure you have everything you need to complete the FAFSA (Free Application for Federal Student Aid). Check out studentaid.ed.gov and finaid.org for other financial aid resources.
SENIOR YEAR – SPRING
Keep it up! This is the last semester of your high school career! Make sure you're on track for graduation. Keep taking all those hard classes.
File that FAFSA. After January 1, but as early as possible, file the FAFSA with your folks' help. You'll need their most recent tax return.
Cool aid. Complete the Financial Aid Application to be considered for Bright Futures scholarships and other state aid.
Who needs what? If your future college wants midyear transcripts, submit that request to your GC now.
Decision time. Once the college admission decisions and financial aid award letters start rolling in, use this information to decide which school best meets your academic goals and financial needs.
Stay the night. Consider making another visit, ideally an overnighter, to the schools where you were accepted. While you're there ask a ton of questions. (See our tips to make the most of your campus visit.)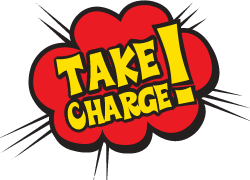 Check it off your list
Download a handy checklist of important steps you'll want to take each year to help yourself prepare for college at FloridaShines.org.