College Admission Requirements
Get in the door!
For state colleges and universities, you'll need to meet certain admission requirements. Requirements for private schools vary; check with the admissions offices for full details. Most career and technical schools have an open admission policy.
State Colleges
To be eligible for admission to a Florida state college, you must earn a standard high school diploma or equivalent, or have previously demonstrated competency in college credit coursework.
State Universities
State universities have a competitive selection process. To be eligible for admission, you must meet these minimum requirements:
• Earn a standard high school diploma with a minimum GPA of 2.5 in 18 core academic courses:
Four courses in English (at least three with substantial writing)
Four courses in math (Algebra I and higher)
Three courses in natural science (at least two with a lab)
Three courses in social studies
Two courses in the same foreign language
Two electives
• Earn minimum scores in reading, math and writing on one of two nationally recognized college entrance exams:
SAT: 460 in both Reading and Math; 440 in Writing
ACT: 19 in both Reading and Math; 18 in Writing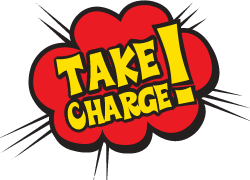 Apply Early
Even if you meet the minimum requirements, you might not get in to the school of your choice because of limited space. Don't wait to apply!